Iraqi folk songs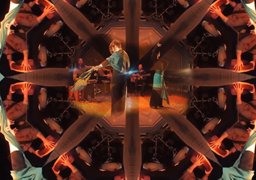 It is said that the purest classical Arabic music has its origins in Iraq.Traditional music and culture has suffered from all forms of extremism in the last decades.
Some want music even to be silenced. But despite these attempts, traditional music still plays a big role in the life of all Iraqis today.

Osama Abdulrasol returns with this project to his roots in Babylon, Iraq. Together with the amazing singer Baider from Basra, he brings the Iraqi folk songs from his youth back to life.